Need a tune up? Full Suspension Serices?
We service all brands of bikes and components Road/Cross/Mountain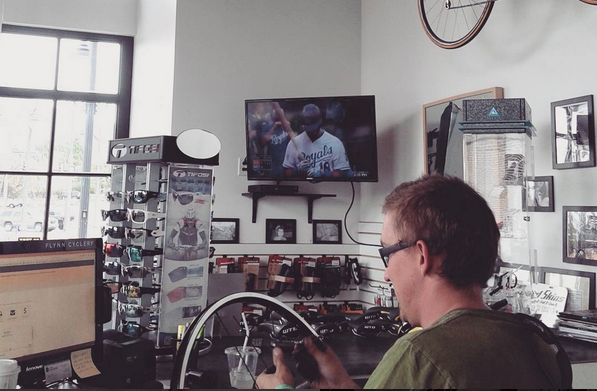 We focus and specialize on incredible service, maintenance and repair of any brand of bike.
The bulk of the bikes you see when you step into our shop are the bikes of our customers. We do sell new bikes but our focus here is impeccable service and attention to detail when it comes to our service work.
When you pick your bike up from us we want you to know things have been done with the utmost care and precision. There is nothing worse than paying for a service and then come to find out things were hurried and important details have been overlooked.
When you step into our shop we want you to feel welcome and relaxed. Come sit down at the bar and watch a bike race or a soccer game while we work and chat about your bike and it's needs.
Our services include and are not limited to:
Suspension fork/shock overhauls and maintenance
Custom wheelbuilding
Fittings
Di2 and electronic shifting installations
Several tune up packages and individual repairs to fit your needs
Quick turn around. We try and keep most repairs to a 24 to 48 hr turnaround.
Give us a shot, you'll be glad you did!