Bikes need a little TLC every now and again
Let us pamper your pride and joy with a performance tune-up.
We offer a full range of bike repair and maintenance services, from flats tires to suspension rebuilds.
View our maintenance packages below for more detail. If we can't fix it, it must be broken.
Individual Services
Don't need a full tune-up service? We still have what you need.
Do you need your bike tuned or serviced but can't get away from the kids or work has got you slammed with too much to do? Let us do the heavy lifting! We'll pick up your bike and bring it back to our facility, get the work done and bring it right back to where you want it!
Wheel builds
$60.00/wheel or $110.00/wheelset
Let us build a set of wheels that meet your needs. Not everyone needs to be on a set of the most expensive carbon wheels. A commuter has much different needs from his or her wheels than that of a competitor. Or maybe you're having problems with your current wheels like breaking spokes or constantly having to true them. There are remedies for every problem. Let us show you why you're having problems and let us fix them for you.
Boxed Bike Build
$50.00 = Safe Build
Look, we love it when people buy bikes from us but what we love even more is getting people on bikes. If you bought a bike on-line or from an on-line auction PLEASE don't be scared to ask us to put it together for you. We want you to be safe and that starts with a safely and properly built bike. This service also pertains to shipped bikes, be it moving or just visiting from out of town.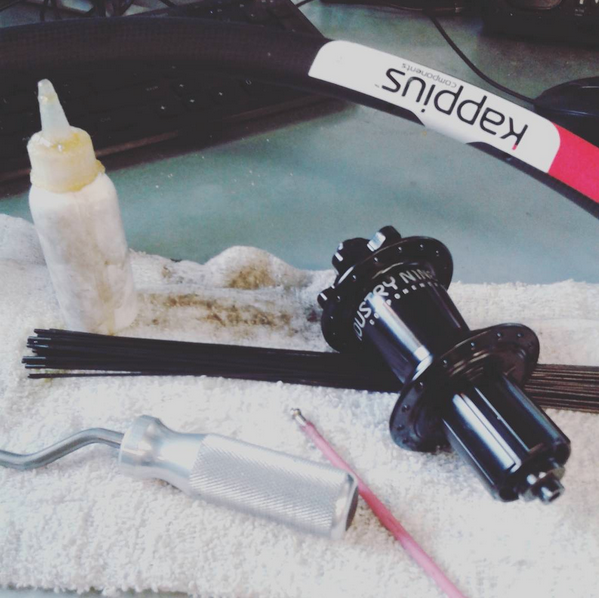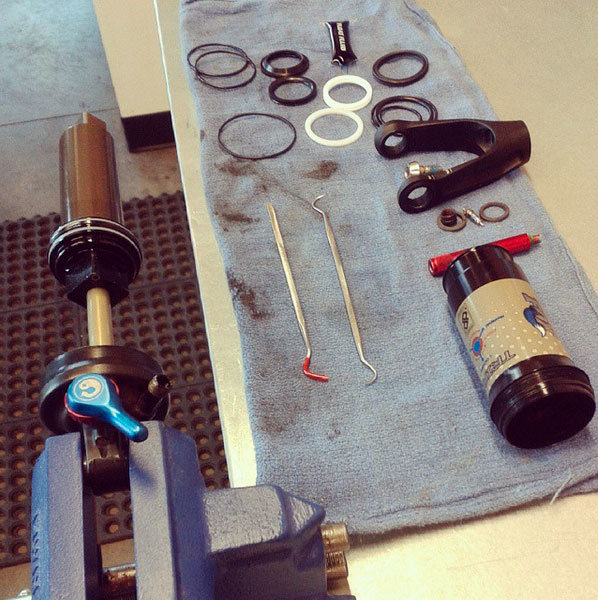 Suspension Overhaul's Fork/Rear Shock
$75.00 60.00 + parts | $25.00 15.00+ parts (SPECIAL WINTER PRICING!!)
Suspension fork overhauls are something we really enjoy doing well. Most fork manufacturers recommend 2 to 3 overhauls per season. Once disassembled we completely clean, inspect for damage, add new oil and install new seals and wipers (25.00 extra in parts). Some shops ship out their customers forks for service which can add more than a week of downtime for the bike and the rider. We shoot for a 2-3 day turnaround during peak season. Our suspension expert Wes is the best when it comes to care and maintenance of your bikes suspension.
Box & Ship
$50.00 + shipping fees
-If you've sold a bike or are moving or sending your college kid your old steel-hand-me-down we can pack it up and ship it anywhere in the US. We ship via UPS and insure every bike we send out.