Consignment bikes and closeouts are happening now!!!
Niner Air Nine to the 9's!!! Crazy nice build on this XC rocket ship. Sram Eagle XX1 Gold drive train! Stans Valor wheelset! Under 100 miles!! Swing by and check it out.
-19″ Center of BB to top of seat collar
4625.00 
Price reduced!!!
4125.00!!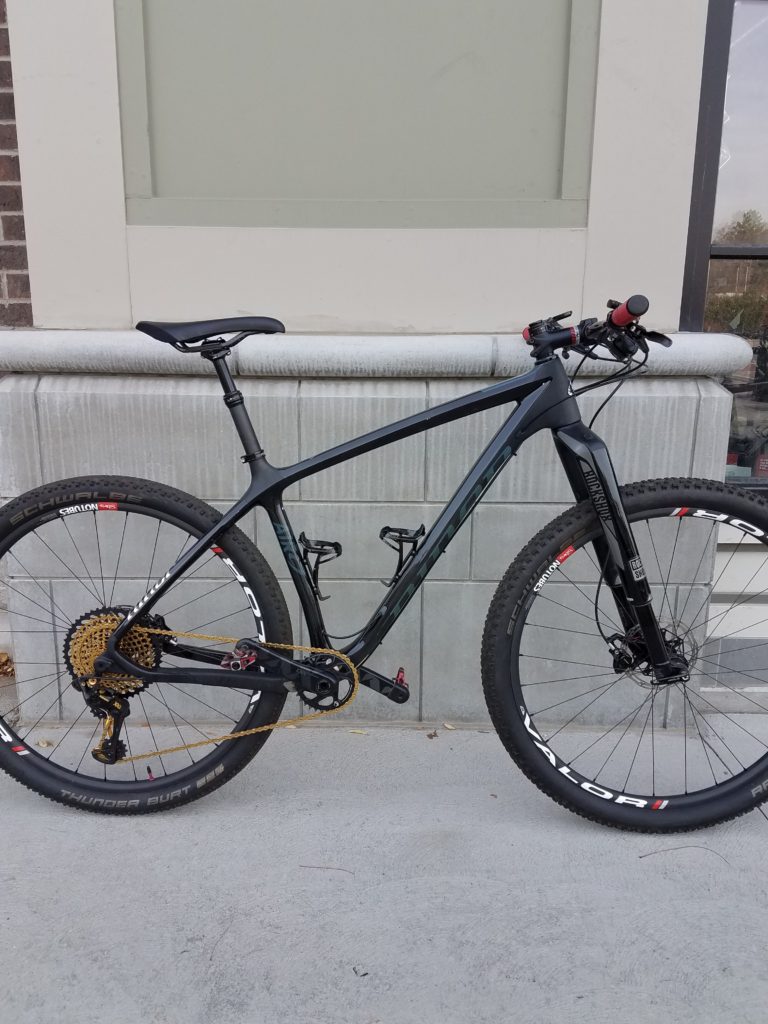 2017 Norco Optic C9.2 Medium
Retailed at 5230.00, we're blowing it out for 3250.00!!
-Shimano XT M8000 11spd groupset
-RaceFace Cranks
-Fox 34 up front
-Fox in the rear
-Boost spacing
If you've been a XC nerd like me your whole life and you've only ridden hard tails and 100mm full suspension bikes this is the one to open up your world to an all new level of riding on the dirt!
https://www.youtube.com/watch?time_continue=2&v=f0RNrIZe5Uw
http://www.norco.com/bikes2017/mountain/trail/optic-carbon/optic-c92/






2016 Norco Threshold SL 56cm (no wheels)
1275.00
Race cyclocross with one of the quickest bikes out there or "Crush" one of your favorite dirt road adventures. It's built up with a Campagnolo Chorus 1×11 set up. I use this with an 11-32 38t set up for cyclocross and when the dirt roads call I'll throw on the Wolftooth Roadlink and use the Shimano XTR 11-42 cassette with the 38t RaceFace Narrow wide ring.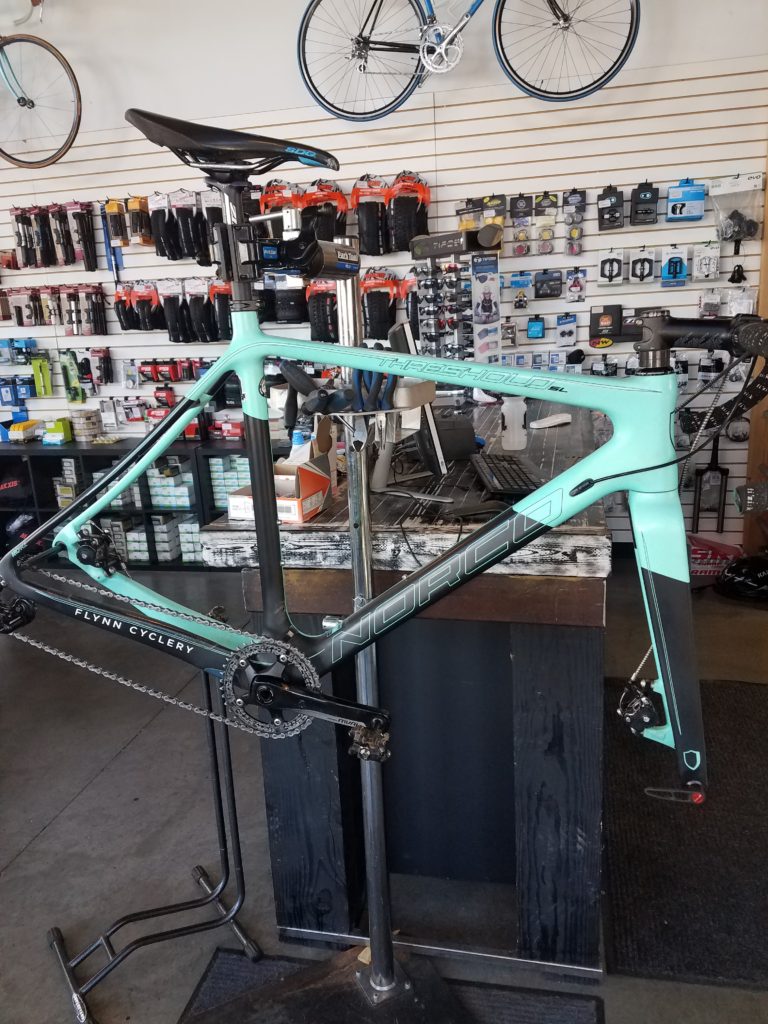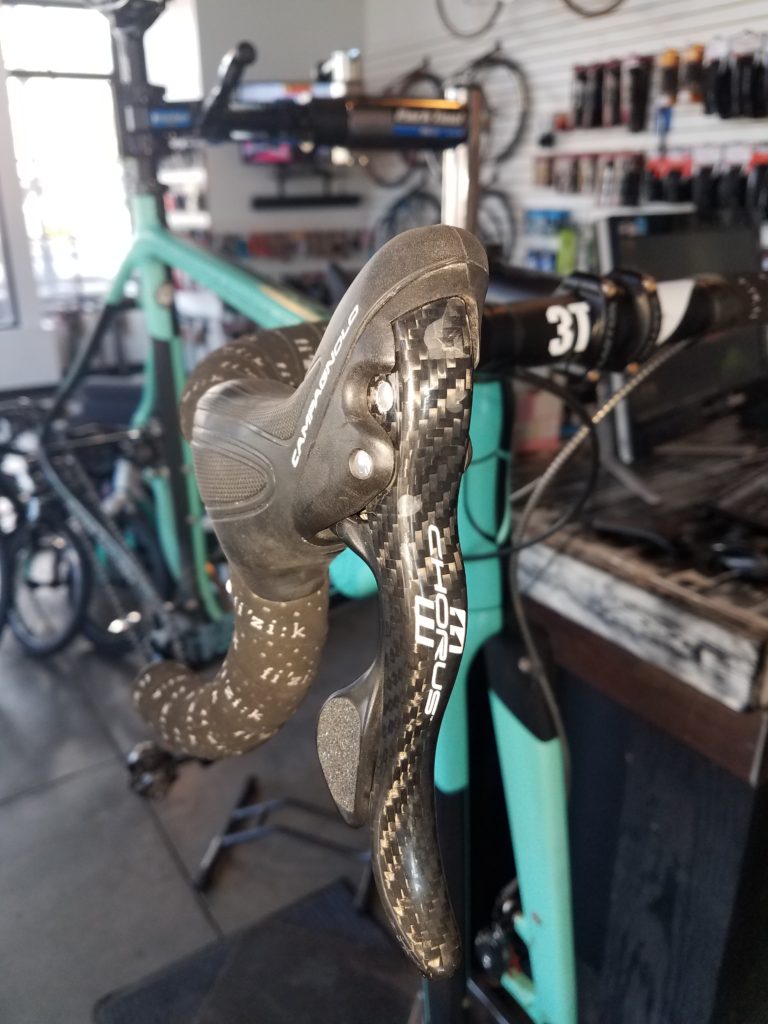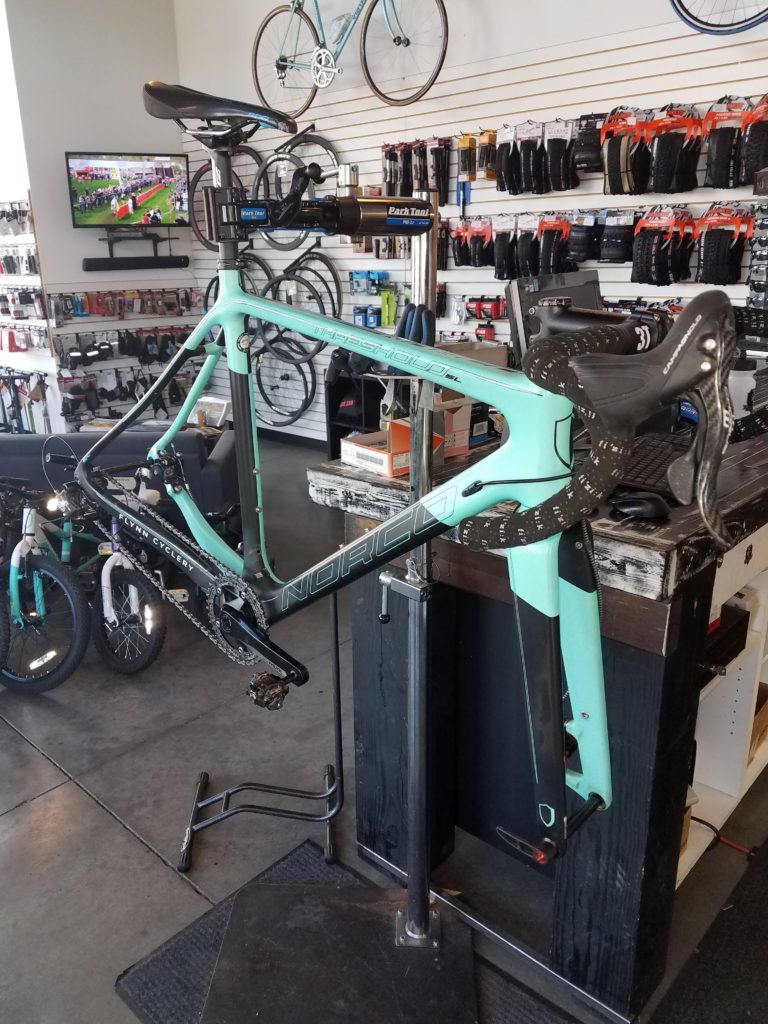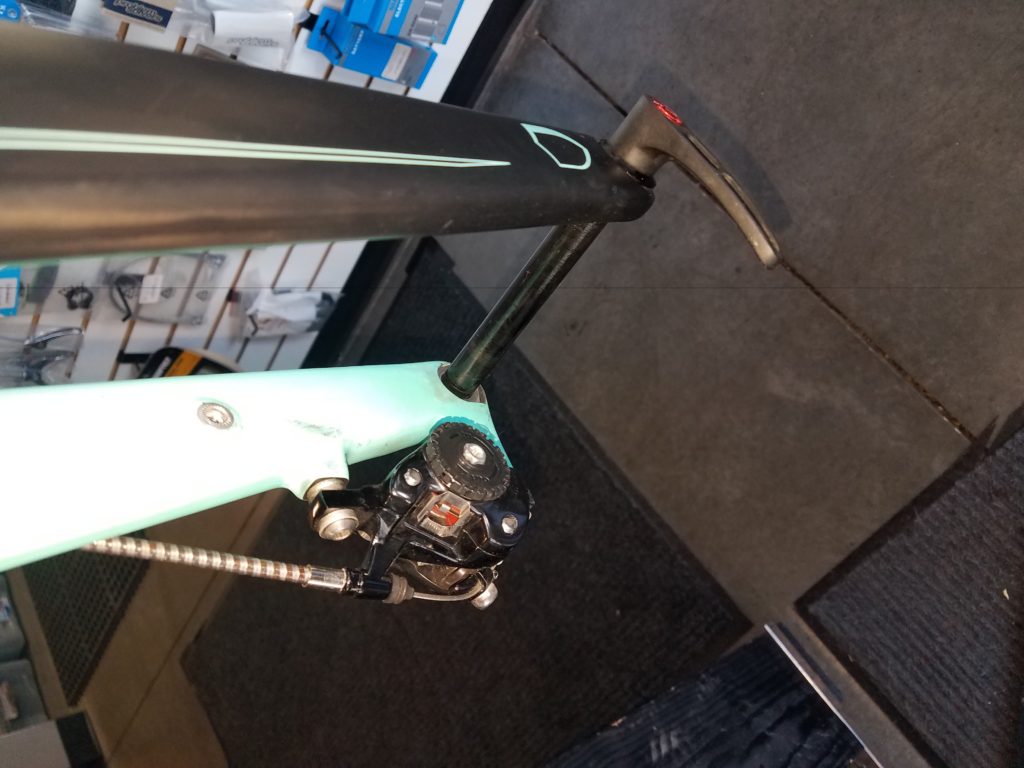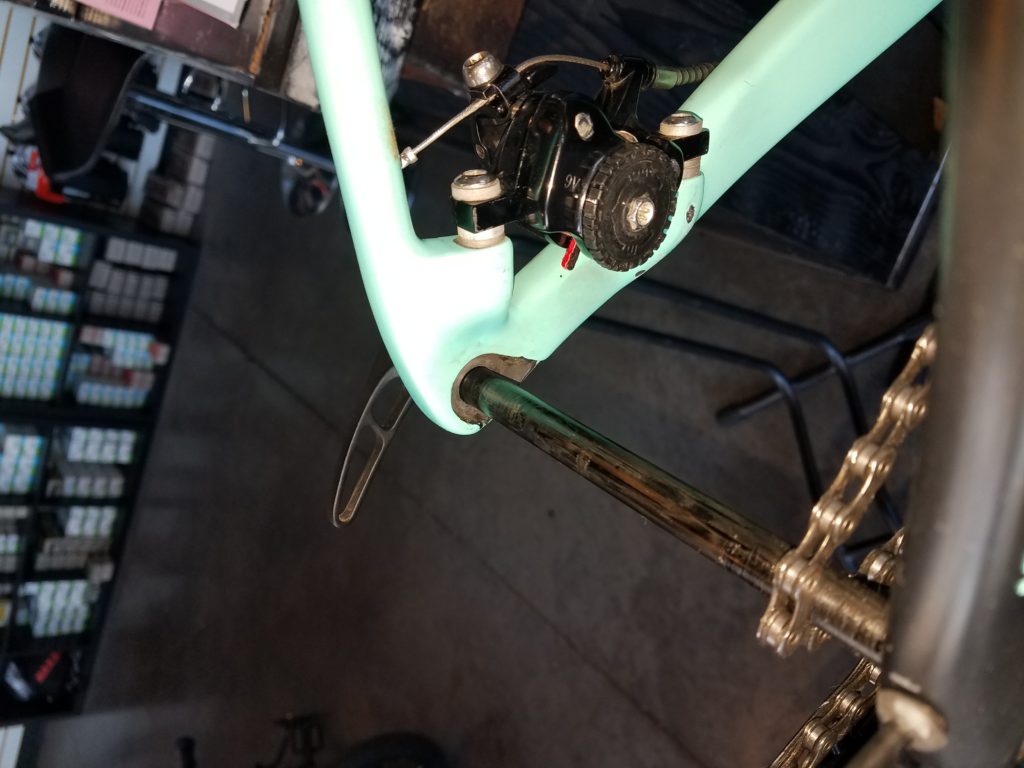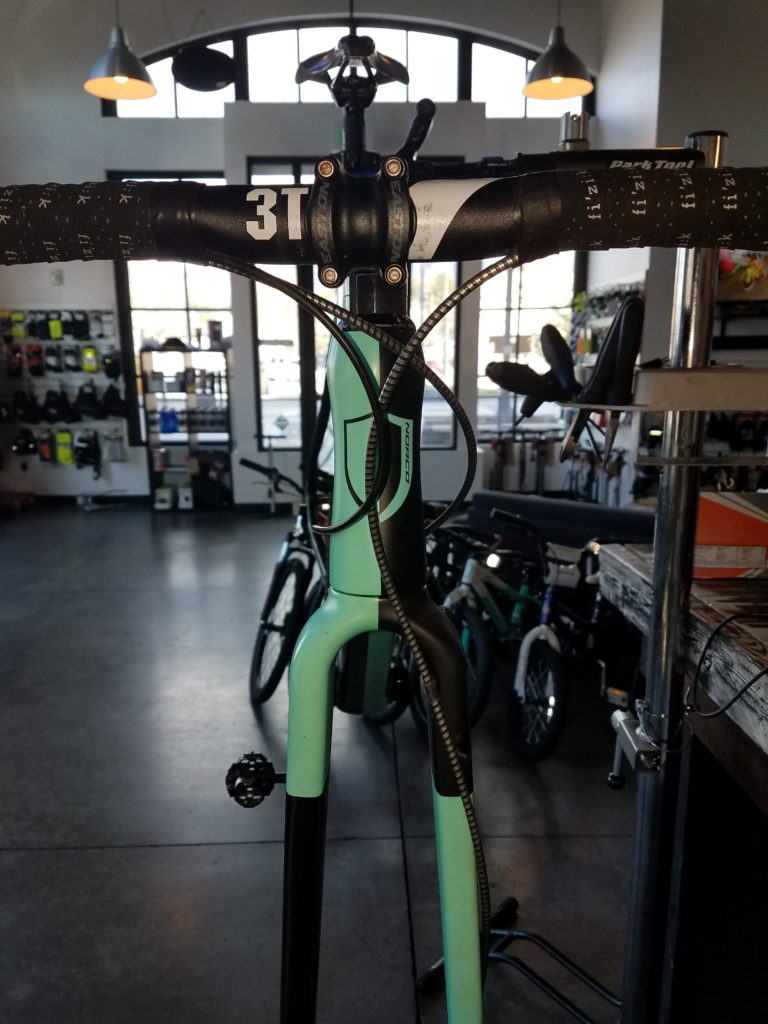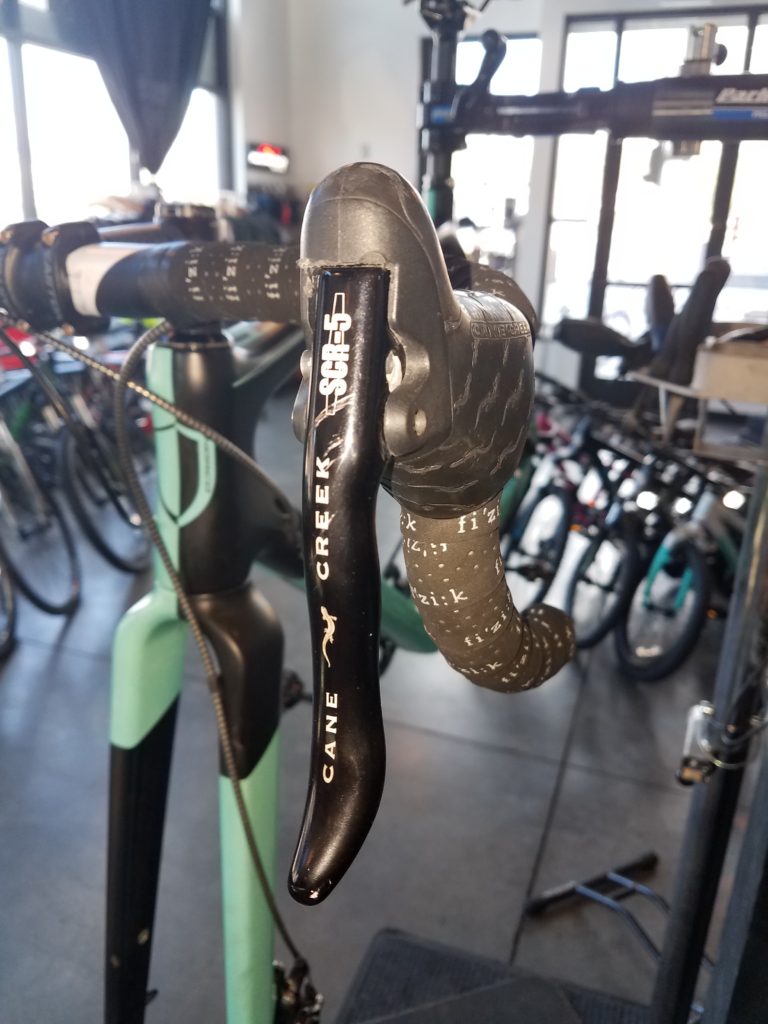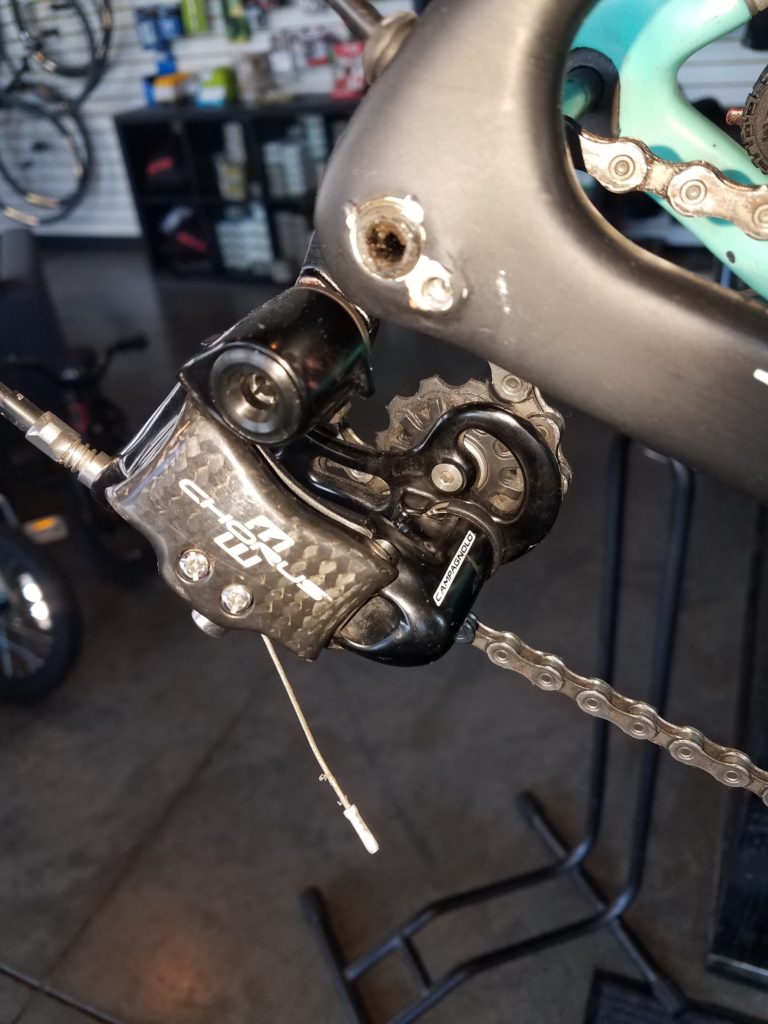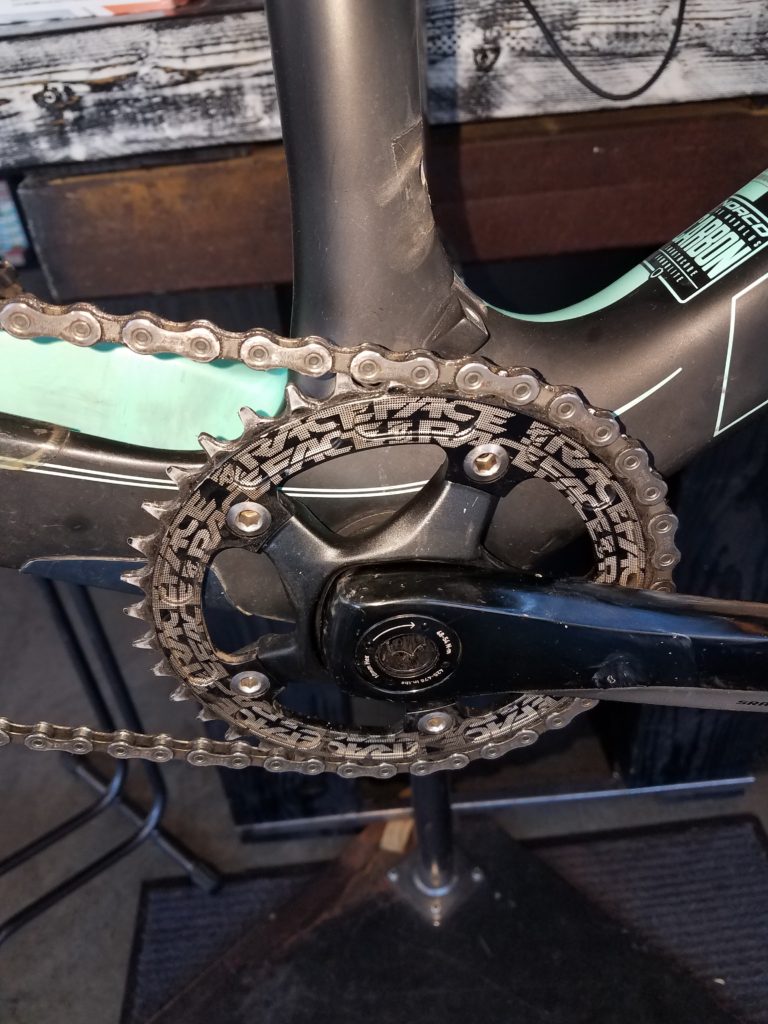 Sean's TUNE M70/M170 and Hed Belgium Clinchers wheelbuild
Our buddy Sean brought in a pair of HED Belgium 20/28 hole rims and a set of Tune M70/M170 hubs and needed them built up. Sean's a pretty powerful rider so I was stoked to see him choose the 28 hole for the rear as this would give me some options for the way they needed to ride and hold up for him over the long haul. I decided to do DT Champion 14g/2.0 on the drive side in a 2 cross pattern. For the non drive side I went with Sapim Lazer's. They start with a 14g/2.0 head and taper a little further down than a comparable DT Revolution. In the middle they get skinny with a 17g/1.7 shaft and then taper back to 14g/2.0. We did a 2 cross pattern on the non drive side as well as red alloy nipples with our secret sauce for the nipple and spoke engagement. For the front I went with Sapim Force spokes in a radial pattern. I figured if we were doing a radial for the front we should use something a little more robust at the bub. The Force model spokes from Sapim are a great choice as the head starts with a 2.2 diameter giving a little more strength where it's needed and then tapering down to a 1.8 and back to 2.0. These spokes and spoke count work perfectly for the HED Belgiums'. HED's line of Belgium rims are the perfect "all rounder". They are exceptionally light and VERY strong rims giving the rider a wheel that can rally the hell out of a criterium and climb with the best carbon hoops out there. The TUNE hubs were new to me as I've never worked with them before. They're just a solid set of hubs, light and solid German engineering and machining. They also came with skewers! A rarity these days when buying  hubs. I have to admit that this build up was one of my favorites given the practicality and performance the wheelset can provide. Racing, training, long rides whatever, this wheelset can handle it all. Final weight with skewers was 1500g.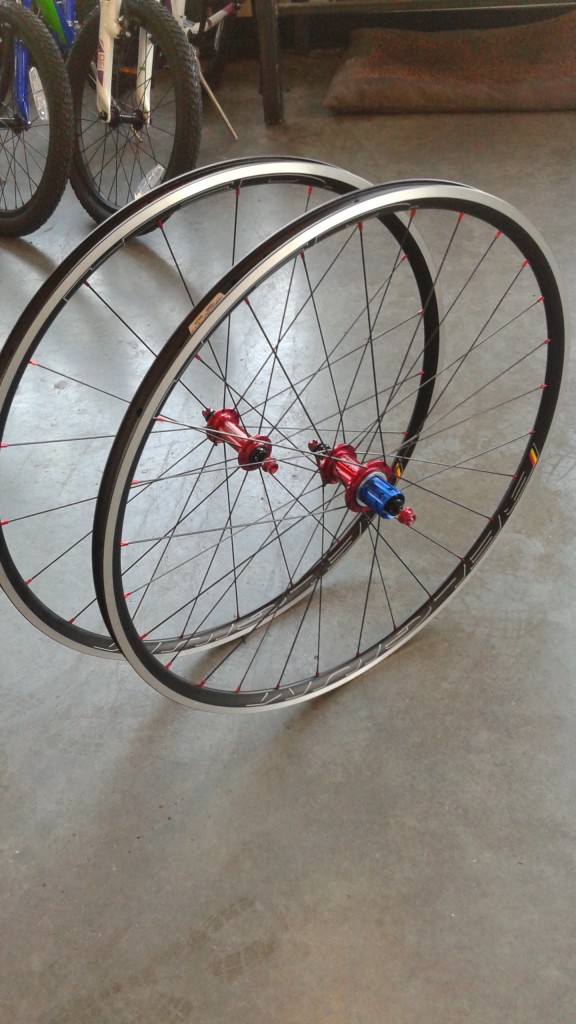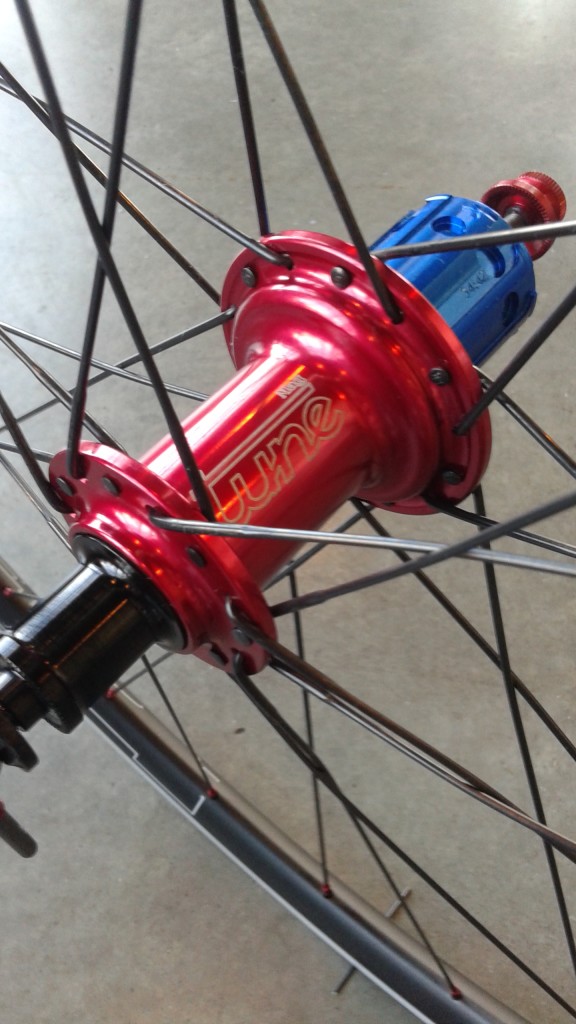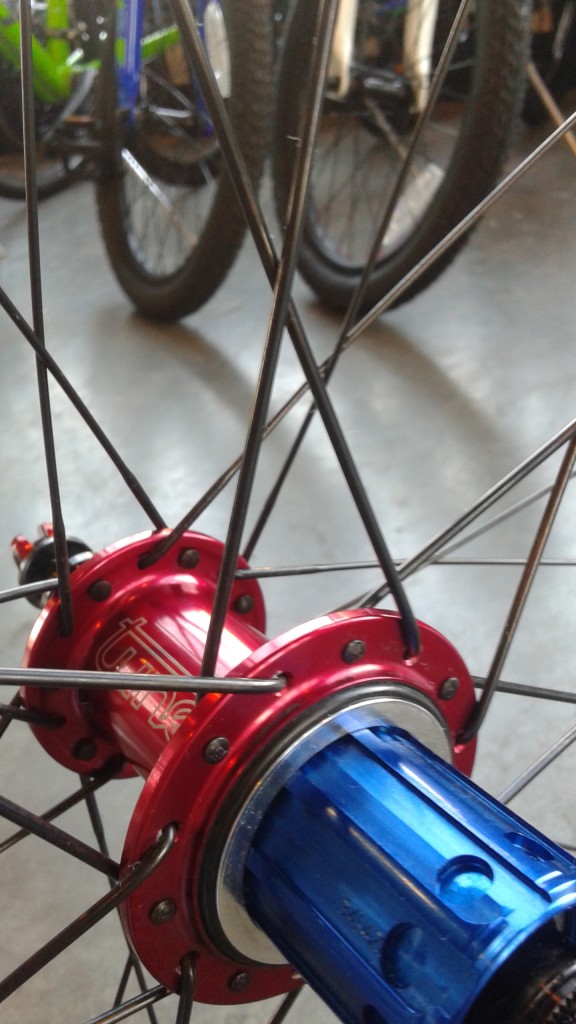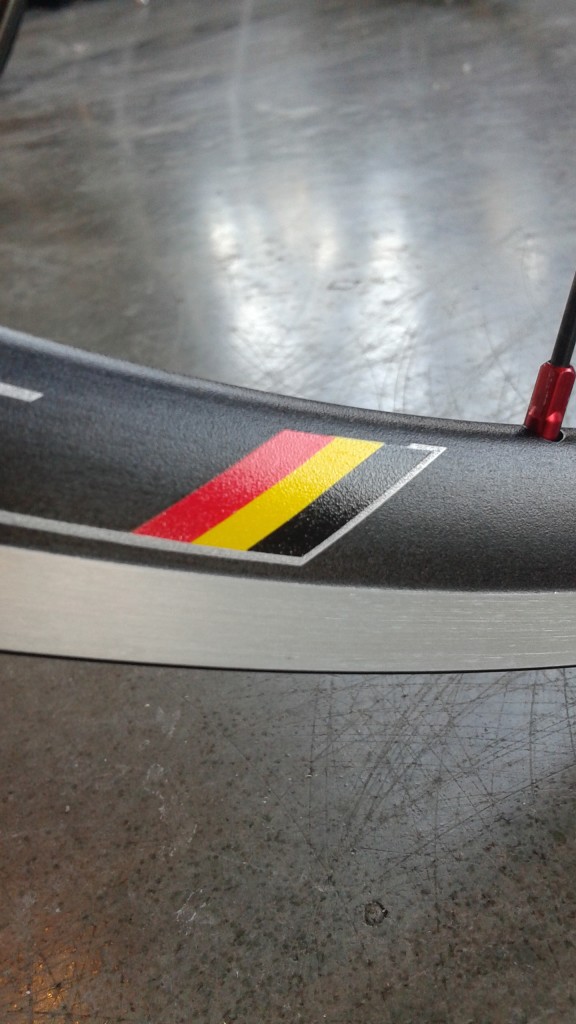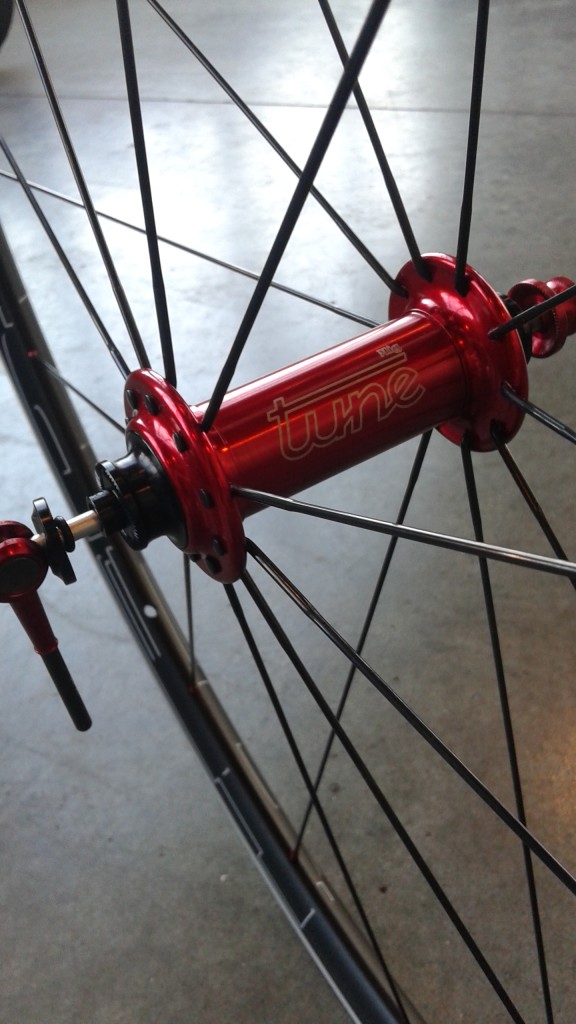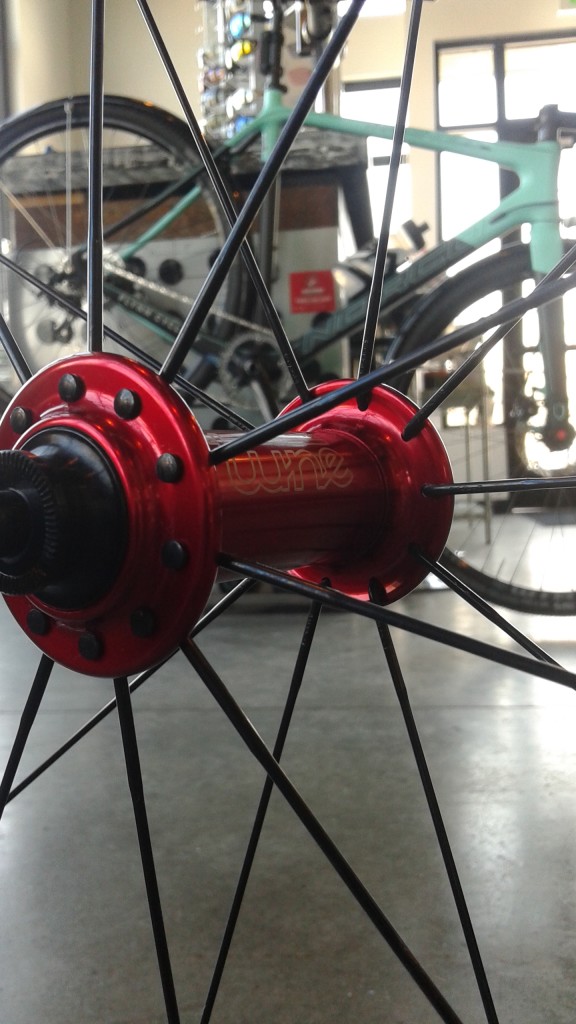 Jason's DT Swiss 240s and Carbon tubular cyclocross wheelbuild
So our good friend Jason needed some wheels built for his cyclocross bike for next season. He had a used rear hub and a set of rims and needed a front hub to match the rear as well as spokes to build them up. We got him the matching 240s 6 bolt 15mm thru axle hub and decided to go with Sapim Force spokes and alloy nipples for the build. Jason really wanted to get these as light as possible but also wanted to keep them fairly compliant. They also needed to be fairly strong too as these are for a crosser. The rims are made by http://www.light-bicycle.com/ and seem to be a legit brand of wheels at an incredible price. You can get a wide range of choices in regards to weave and finish. They also offer all of their road and cross rims in tubular, clincher and tubeless both rim brake and disc brake ready. You can even get your very own logos put on the rims as well. Now there's been a lot of discussion over the past few years regarding the quality of some of the stuff coming out of China in regards to the often big name branded stuff. This outfit doesn't fit into that category. At Interbike (North America's annual bike industry trade show) I happen to be strolling around eating a sandwich and just killing time in a part of the building usually allocated to smaller manufacturers and I came across Light Bicycle. I very nice young Chinese woman talked with me about their products and had a generous amount of cut out samples and proceeded to show me the stringent QC procedures they undergo. I didn't think much of it and after about ten minutes I kindly went on my way. Once back in SLC I seemed to get quite a few inquiries from a few clients about Light Bicycle and their rims. I started my research and found quite a few great reviews and checked out the pricing. You can get a rim delivered to your door for appx 250.00 shipped! We had a couple of requests so I pulled the trigger on a couple of rims for an all mountain 27.5 mtb. We finished up the build and our client really put the heat to them and they've held up great. So when Jason brought in the rims I was excited to see how the cross tubulars would build up. This our little write up on them. As we get more special projects like this I'll try and do some more of these write ups. Anyway I hope you enjoy.
For the spokes we chose the Sapim Force. In the picture the Sapim is on the left and for comparison on the right is a DT Revolution. What makes the Sapim interesting is the thicker head that tapers a little further down the spoke.  It uses a 2.2mm head that tapers into a 1.8 as the DT uses a 2.0 that tapers quickly to a 1.7. Both spokes taper back to a 2.0 at or just above the threads. This extra meat that the Sapim has will give the wheel a little more stiffness and lateral strength.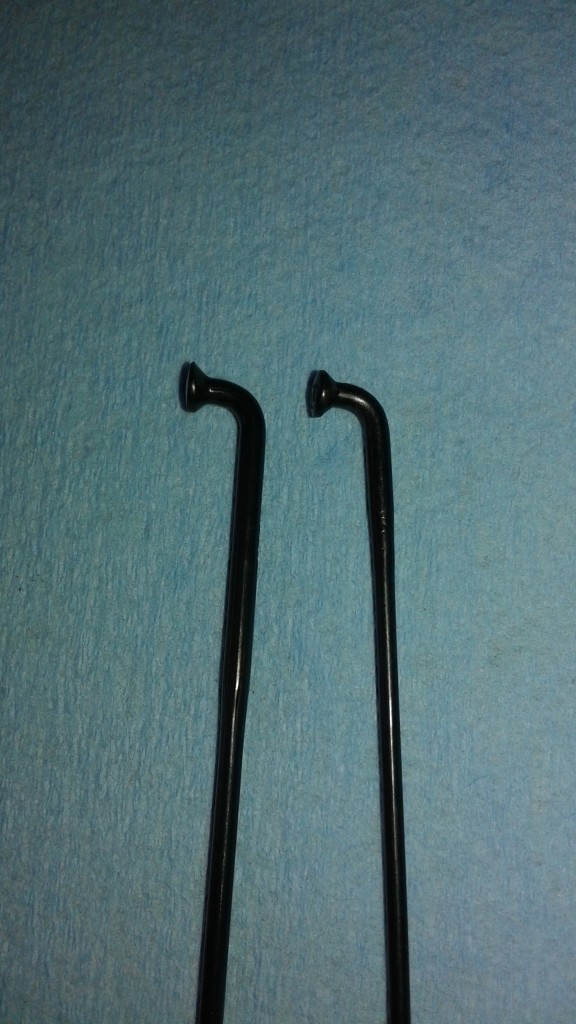 Tools of the trade. For alloy nipple build ups I like to use a thick lube. I'm not a big fan of lock tight type of compounds as I feel it promotes corrosion especially with alloy nipples. It can also hide bad wheel building by allowing lower spoke tensions without nipples coming loose.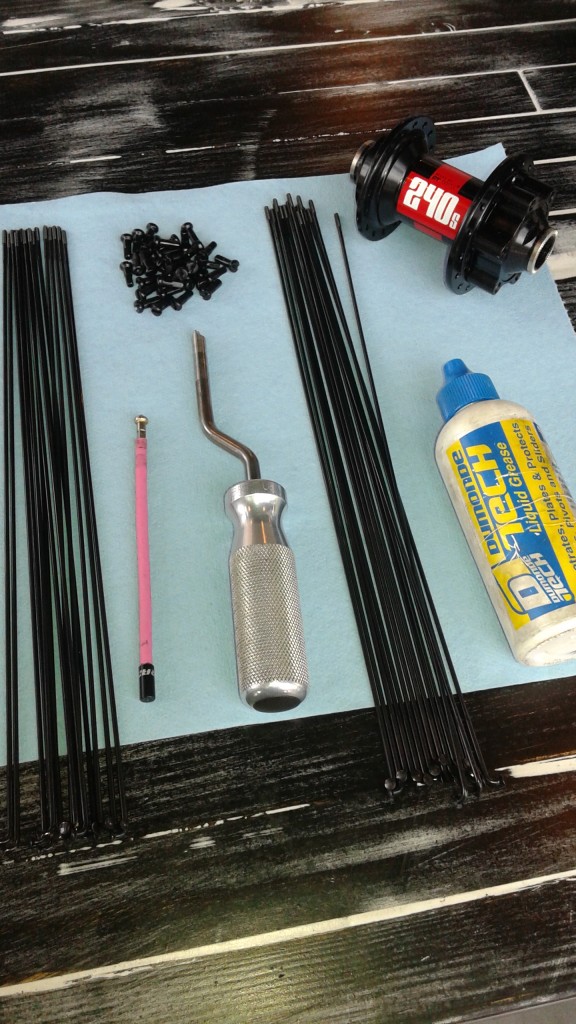 The rims Jason chose had a really nice clean mat finish to them and the spoke holes are drive/non drive drilled.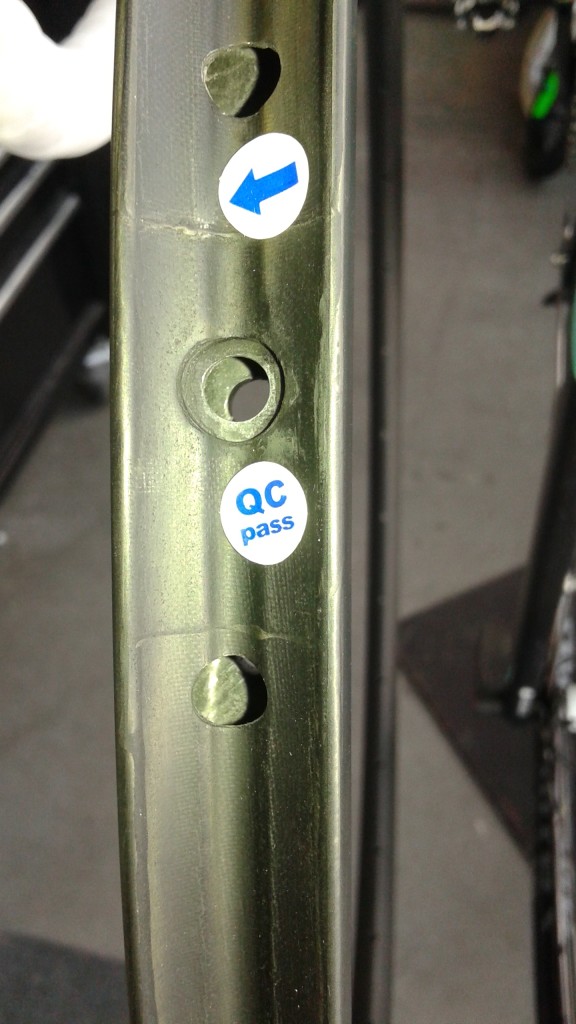 1370g all said and done. Not too light but light enough for a cross bike and rigors of hard cross racing and trail riding.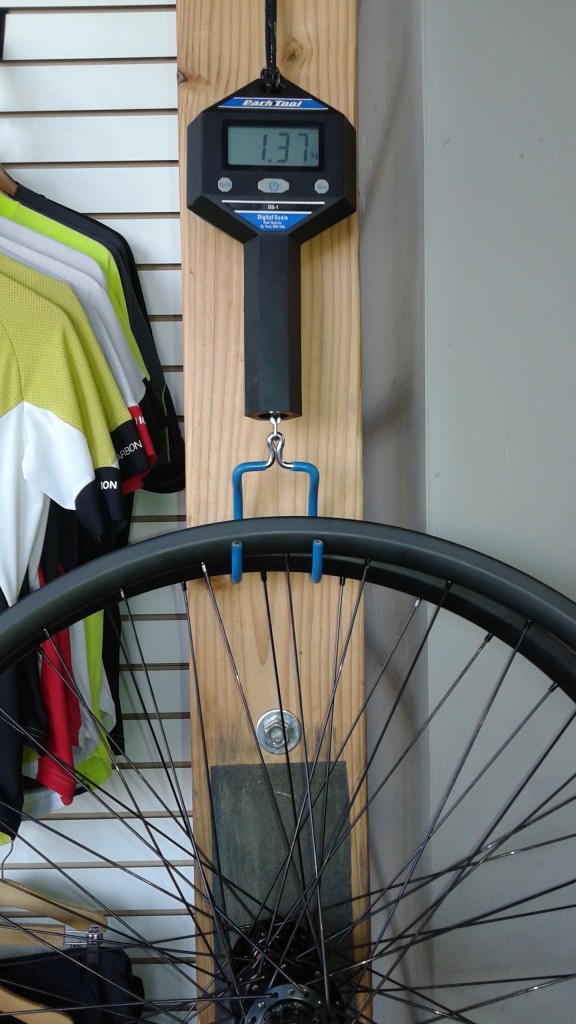 Clean!!